Usability of Music for the Social Inclusion of Children (UMSIC)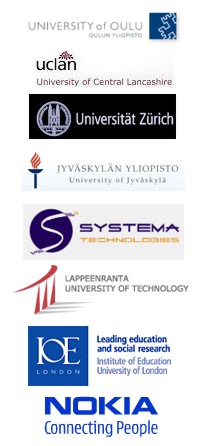 The aim of the European Union-funded (Seventh Research Framework Programme [FP7]) collaborative research project 'UMSIC-Usability of Music for the Social Inclusion of Children' (grant FP7-ICT-2007-2) was to develop and use modern music-focused technology to support children's social inclusion.
Whilst intended for all children, UMSIC aimed particularly to support, through music, those children who are at increased risk of being marginalized. These include children with social or emotional disorders (or both), those with moderate learning disabilities, and those who are immigrant and with no or limited host country language skills.
There is a growing body of neurological and related research evidence that the promotion of early competences in music and language are interwoven and thus, in UMSIC, music is designed to help children to develop language skills, whilst positively affecting their emotional, social, and intellectual development.
The UMSIC project (2008-2011) was focused on the design, implementation and evaluation of a system that creates a hand-held interactive environment for children to communicate informally with their peers by using familiar modern technologies.
The research collaboration was led by the University of Oulu (Finland), in partnership with the University of Central Lancashire (UK), University of Zurich (Switzerland), University of Jyväskylä (Finland), Systema Technologies (Greece), Lappeenranta University of Technology (Finland), Institute of Education, University of London (UK) and Nokia.
The overall project co-ordinator was Professor Maija Fredrikson (Oulu).
Professor Graham Welch lead the Institute of Education research contribution.
UMSIC project partners
More about the project in IMERC pages (International Music Education Research Centre)